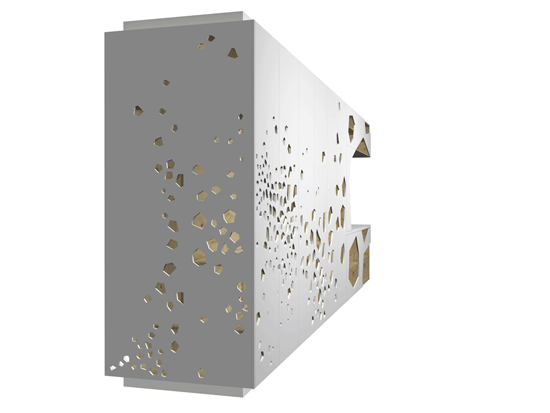 This furniture element was designed for i29 I Interior Architects.
The organic pattern is a result of a fast sketch and the piece then went through a customization process, allowing it to be not just an unique element in the room but also have its function as a closet. Some of the openings are used as a door handles.
The pattern is cut out with laser cutter.